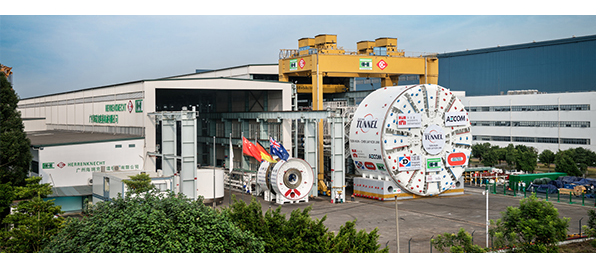 GUANGZHOU HERRENKNECHT TUNNELLING MACHINERY CO., LTD.
Guangzhou Herrenknecht Tunnelling Machinery Co., Ltd is the joint venture invested by Guangzhou Guangzhong Enterprise Group Corp. and Herrenknecht AG. Set up in April 2003. The company has invested 46,000 square meters of land in Huangge Industrial Park, Nansha District, Guangzhou, and started production in December 2005 with nearly 400 employees. The main business of the company is the manufacture of tunnel boring machines and components. Assembly, commissioning and refurbishment of TBM; After sales service of tunnel boring machine; Bonded warehouses and international and domestic trade.
The company provides competitive salary, social security, housing provident fund and commercial insurance for employees. Have convenient commutes to and from downtown Guangzhou every day, Panyu Bridge and Nansha Jinzhou. Interested applicants should submit your resume in Both Chinese and English and relevant supporting materials by E-mail or by mail. Please indicate the position and salary requirements in a prominent position.